~ Vicki Moss's Writing Conference Topics


---
-- Welcome -- About Me -- Fiction -- Non-Fiction -- Poetry -- Inspirational -- Young Adult -- Kids -- Awards --

---
-- View -- Memoir -- My Garden -- Flowers -- Tea Time -- Photos -- Faq -- Blog -- Store -- Links --
---
WRITING TOPICS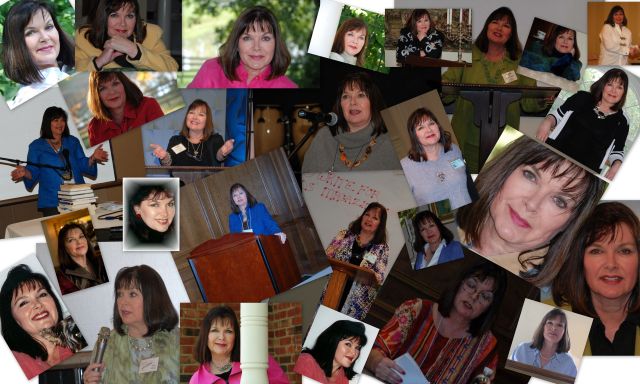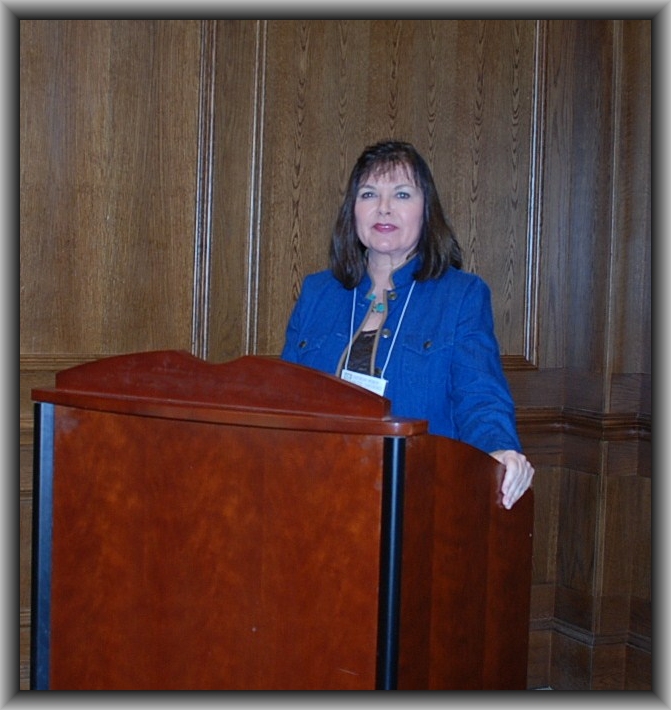 SELF EDITING AND REVISION
As former Editor-at-Large and Contributing Editor for Southern Writers Magazine I see so many manuscripts -- even from well established authors -- that need revision and polishing. This class is for those who want to learn how to polish a manuscript until it dazzles before it's sent to an agent or publisher. I'll focus on how to cut the Spam out of your stories to reach the tenderloin and how to find the best title to grab a potential publisher's attention.






WRITING ACCURATE SCENES
You know the difference between a Corinthian and a Doric column, can confidently write about period dress and castle trap doors leading to hidden dungeons, but can you describe what it smells like to walk into a morgue's cooler, or the total isolation of having the doors shut behind you in a prison's hole, or what sea spray on your face feels like while sailing the high seas on a windjammer sailing ship? What about the primordial feelings one of royal blood must have felt when hunting on their estates with Harris Hawks, or a woman's exhilaration from riding sidesaddle in Scotland, jumping fences in Ireland, cantering a horse on Rotten Row in England, driving a horse drawn carriage through busy intersections, diving with sharks, jumping out of a plane, spelunking deep within the bowels of the earth, and handling different kinds of weaponry including a bow and arrow? Let Vicki share tips with you to help make those contemporary and historical scenes accurate and full of life, making your readers feel like your characters really know what they're doing when they crack a whip or throw a knife.




THROWING OUT THE FLEECE - Writing 101
Should you even be writing? Of course! Everyone has at least one good story in them. You throw out the fleece and discover you have the knack and desire and God indicates you should be writing for Him. What then? Kids' magazines, adult fiction, creative nonfiction, romance? This is the class to determine how to find which genre you feel best suited for and then once that's been determined, where to go from there.




WRITING FOR KIDS' MAGAZINES - WHILE WORKING ON A DEBUT NOVEL
Sounds easy doesn't it? Yet writing for children can be even more difficult than writing for adults. While being taught from Vicki's book of the same title, learn how to break into kids' magazines by writing flash fiction from a theme list and while you're breaking in, you'll also be paving the way for your novel's debut by showing agents and editors you're a dedicated writer anxious to sign a contract.




SPELUNKING - GOING DOWN UNDER TO WRITE HISTORICAL FICTION
There are a handful of story arcs and every story has already been told or so King Solomon said, "There is no new thing under the sun." So how do you find unique and interesting subjects to write about to make your novel stand out? Put on your miner's hat because this workshop will take you spelunking for buried treasure and with a little effort, you'll be able to dig up some nuggets before hitting the mother lode.




HOW TO INTERPRET YOUR EDIT/CRITIQUE
To pay for your deep South romance edit or critique, you've leased out your husband's garage/man room while he was off on a trip with the guys. Or, if you're a man, you've had a yard sale and sold off your wife's new spring shoe and purse collection for that "Hunt for Chartreuse October" thriller critique you've been slaving over for the last decade. Either way, you've spent several big bucks and a few cents in change and gotten back your edit/critique. EGADS! There are side balloons in the margin with jibberishy jargon and your hands break out in a cold sweat as you reach for a brown paper bag. Wait a second. Before you hyperventilate, what does it all mean? Okay. Put the bag to your lips and breathe. No worries. You may not have to rewrite the entire novel in first critter after all, but you may have to kill off some of your darlings. Grab a spade and let's dig deeper to reason together and uncover what those edits mean.




CHRISTIAN FICTION
In this workshop, we take a look at some of the best writers out there crossing several genres to examine writing techniques, learning from the success of the pros.




CREATIVE NONFICTION
Who says the truth and nothing but the truth has to be boring? Learn how to make your creative nonfiction or what some call narrative nonfiction come to life. Memoirs don't have to be written like a journalist's column nor does genealogy work have to sound like the latest obituary. In this workshop you'll learn how to bring your true stories to life.




WEAVING POETRY INTO YOUR TAPESTRY
Love to write poetry but can't get it published? Learn how to use some of that poetry by dropping it into your prose to enhance your fiction.




YES -- YOU DO HAVE A NOVEL OR MEMOIR IN YOU
Does writing a novel sound like blue moon years away but a short story more doable? Learn to write a novel or memoir by piecing short stories together -- one scene at a time until you've made it from beginning to end. Voila! Your masterpiece.




GOD'S CALLING YOU BUT HE HASN'T SENT THE EMAIL
You know God's calling you to do something. And you've heard the gentle whisper. But so far, you can't figure out whether you want to walk on water or stay in the boat because He hasn't sent an email spelling everything out. Or has He?




HOW TO FIND YOUR VOICE
Have you ever heard someone say a person is a natural born storyteller? What that means is that the person is gifted with "voice" -- what gives your writing personality, flavor, and style. Some say you're either born with it or you're not. I believe some have the natural gift of "voice" but I also believe a writer can improve this skill with a little hard work and practice. This class is for those who haven't yet found their voice but are willing to search for it to grab their readers' attention.




SO YOU WANT TO BE A NEWSPAPER COLUMNIST
Finding ideas for writing a newspaper column while meeting deadlines and making your stories come alive through voice. In this class we'll be looking at word count and how to trim the fat from your stories while keeping readers hooked if you have a word count and how to write interesting stories if your newspaper is digital and your editors don't require a strict word count.

Media Photos - let me know if you need 300 DPI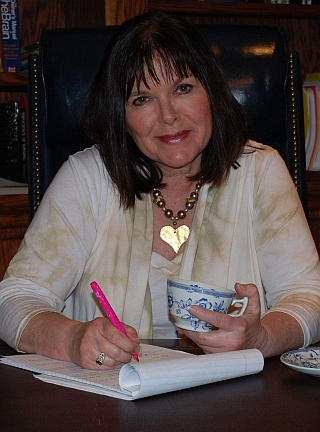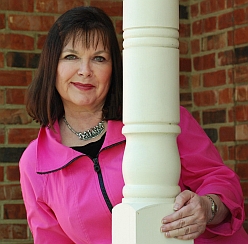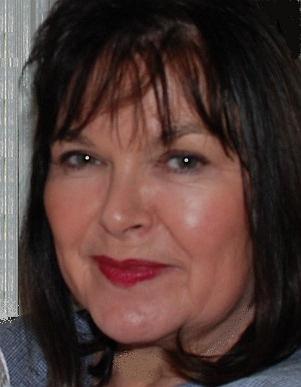 ---
-- Welcome -- About Me -- Fiction -- Non-Fiction -- Poetry -- Inspirational -- Young Adult -- Kids -- Awards --

---
-- View -- Memoir -- My Garden -- Flowers -- Tea Time -- Photos -- Faq -- Blog -- Store -- Links --
---
Contact Information