~ Vicki's Blog ~


---
-- Welcome -- About Me -- Fiction -- Non-Fiction -- Poetry -- Inspirational -- Young Adult -- Kids -- Awards --

---
-- View -- Memoir -- My Garden -- Flowers -- Tea Time -- Photos -- Faq -- Blog -- Store -- Links --
---
Posted October 1, 2009




THE HUNT FOR THE ALBINO SQUIRREL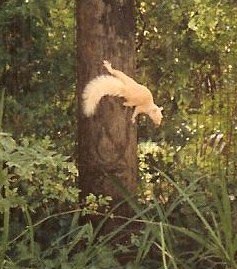 I would like to say thanks to all of the bloggers who participated in the search for the albino squirrel. Also, a big thank you to Teresa Slack for having me as a guest blogger on Joy in the Journey for a couple of weeks. Our winner of a $15 Amazon gift certificate and also a can of nuts was Patricia Goldbach.

I truly enjoyed visiting all of the bloggers who helped get the word out about the contest. I learned lots from their postings and will go back to learn more.

Because of different countries' regulations, we regretfully restricted the contest to entrants living in the U.S. only. So sorry some could not participate in the fun.

However, here is a list of the bloggers who helped with the hunt, making the experience a learning time as well.

The list is in no particular order:

http://writingtodistraction.blogspot.com/
http://www.sandirog.blogspot.com/
http://www.thebookdoctorbd.blogspot.com/
http://www.midsnovelidea.blogspot.com/
http://www.midspointofview.blogspot.com/
http://www.ebussey.blogspot.com/
http://www.wisdomwalk.wordpress.com/
http://www.daneymoco.blogspot.com/
http://www.diannesagan.wordpress.com/
http://www.lionheartedkat.com/
http://www.sftlm.blogspot.com/
http://kellyklepfer.blogspot.com/
http://www.marionmarchetto.com/
http://www.livingourfaithoutloud.blogspot.com/
http://www.lisalickel.com/cgi-bin/blog
http://www.wordsharpeners.wordpress.com/
http://www.encouragementjourney.blogspot.com/
http://www.pennyspicks.blogspot.com/
http://www.buuklvr81.blogspot.com/
http://www.carlaspathways.wordpress.com/
http://www.sallyhanan.wordpress.com/
http://www.byelizabeth.blogspot.com/
http://www.chawnaschroeder.blogspot.com/
http://www.youcanwriteanovel.blogspot.com/
http://www.livingwaterfiction.com/
http://www.therehastobeabeginning.blogspot.com/







---
-- Welcome -- About Me -- Fiction -- Non-Fiction -- Poetry -- Inspirational -- Young Adult -- Kids -- Awards --

---
-- View -- Memoir -- My Garden -- Flowers -- Tea Time -- Photos -- Faq -- Blog -- Store -- Links --
---
Contact Information