~ Vicki Moss's Blog ~


---
-- Welcome -- About Me -- Blog -- Speaker Topics -- Fiction -- Non-Fiction -- Young Adult -- Kids -- Inspirational -- Awards --

---
-- View -- Memoir -- Flowers -- Tea Time -- Photos -- Poetry -- Faq -- Links -- My Garden -- Bookstore -- General Store --
---







Scroll down to the bottom for archived articles



---

Posted December 30, 2011



2012 - A BRAND SPANKING NEW YEAR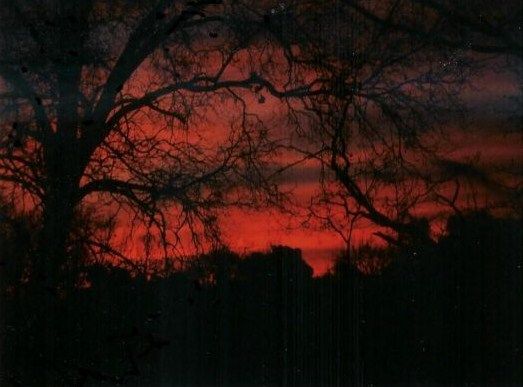 The sun is setting on 2011. Soon, this year will come to an end.
It's been a good year to reunite with lots of golden friends and the year's been full of surprises and meeting new friends while interviewing authors for Southern Writers Magazine.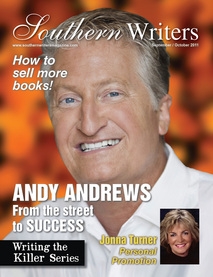 What a treat to catch up with Kim McClean and Devon O'Day to chat about song writing for the Sept/Oct issue and as usual, Jennifer Hudson Taylor filled me in on information to contribute to an article about romance writing and All Things Plaid in the Nov/Dec issue.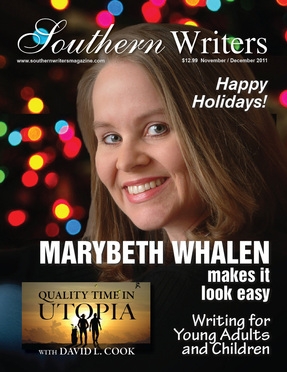 And, I had fun sharing my experiences about the behind the scenes activities that brought about the penning of How to Write for Kids' Magazines and how I turtle walked my way to publication.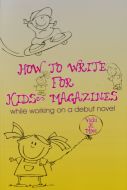 Already, our January issue for 2012 features more innovative ways of marketing and advertising from dynamite writers who enjoy and have a great knack for a turn of a phrase.
I had boat loads of fun interviewing veteran author John Koblas--a writer who was asked by the Postmaster General of the Reagan Administration to introduce the Sinclair Lewis stamp. What a fascinating guy who knows more than most about Jesse James, Ma Barker, and F. Scott Fitzgerald. With over sixty-eight books to his credit, a conversation with him was like having afternoon tea with a walking, talking set of encyclopedias on steroids.
I could feel myself on the back of a rearing getaway thoroughbred, his nostrils flared and snorting from the sting of gun powder in the air. My long duster flapped in the wind as I gathered reins, galloping away from a bank robbery gone bad, tearing up sod behind Jesse and Frank yelling "Koblas! They're gaining ground!" while trying to reholster my spent Colt. As we skeddadled from the lawmen, I yanked my rifle from its leather scabbard for extra fire power. Then doubled over the pommel of my saddle from intense knife-like pain after taking a bullet in the back...well, er, uh...maybe I let my imagination run wild with me on that scene. Not all, but some of my drama aside, you'll enjoy reading about Koblas in "John Koblas -- A Cut Above the West."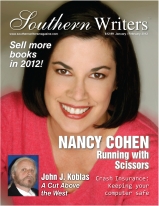 Also, catching up with my friend Mike Shoulders was an eye-opener as he shared his tips on writing for kids in this issue. With a slew of books written for Sleeping Bear Press, Mike has come into his own when it comes to entertaining tigers...I mean children. I think you'll enjoy learning about Mike's magical publishing journey in my article "Eating Elephants While Making Magic."
And the rest of the year promises even more exciting articles with emerging writers and names you might recognize; like Appalachian Mountain writer Lee Smith and Young Adult novelist Ally Carter. They'll be regaling us with how they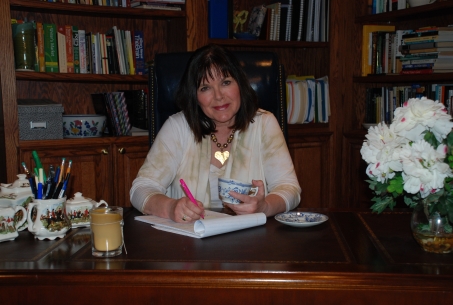 broke into the writing market in their genres, how they built platforms, and how they continue to market and advertise. So don't wait to get the latest Southern Writers Magazine cutting edge information and writing tidbits. Tell the kids you don't want to let the ball drop this year without a subscription for Mother's Day, Father's Day, Bad Hair Day, or just because it's TGIF.
And from my writing desk to yours, I hope you have a fruitful writing year with the first draft written, other manuscripts revised and polished, and a contract for a new novel in the mail.
HAPPY 2012 EVERYONE!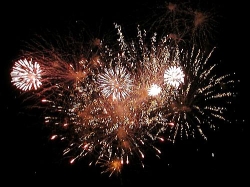 Cick here for some Auld Lang Syne and a bit of inspiration to get the writing juices flowing. And, naturally, I love to see the horses in this video running in the snow. Of course, my imagination runs wild with them as I grab mane and lean over the paint's withers to meet the fury of the wind...


Comments anyone?


If you would like to comment or have questions about this article, email me vmoss@livingwaterfiction.com




---
Blog Archives
Animal Articles
Berry College Articles
Book Reviews
Civil War Articles
Elvis Trivia
Fish
Flower Articles
Holiday Articles
Inspirational Articles
Military Articles
Music Articles
Places
Poetry Articles
Recipes
Tootie Trails and Travails
Writing Articles
Rendezvous With Destiny
---
-- Welcome -- About Me -- Blog -- Speaker Topics -- Fiction -- Non-Fiction -- Young Adult -- Kids -- Inspirational -- Awards --

---
-- View -- Memoir -- Flowers -- Tea Time -- Photos -- Poetry -- Faq -- Links -- My Garden -- Bookstore -- General Store --
---
Contact Information