~ Vicki Moss's Blog ~


---
-- Welcome -- About Me -- Blog -- Speaker Topics -- Fiction -- Non-Fiction -- Young Adult -- Kids -- Inspirational -- Awards --

---
-- View -- Memoir -- Flowers -- Tea Time -- Photos -- Poetry -- Faq -- Links -- My Garden -- Bookstore -- General Store --
---









Scroll down to the bottom for archived articles


Also, I'm a pundit for the American Daily Herald if you'd like to follow my column: American Daily Herald--Vicki H. Moss



---

Posted October 3, 2012


WHEN GOD COMES NEAR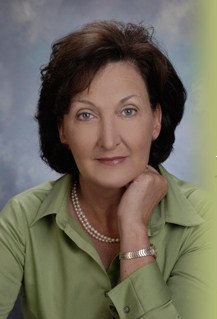 What do you do when you discover your child has a degenerative brain condition? Here's how one brave family dealt with the heartache dropped at their doorstep.
Megan Gaddis (1981-2008) grew up in Atlanta, the eldest of three children in a privileged, loving home. Sociable and strong in her faith, she excelled in school, graduating from Vanderbilt University in 2003. Megan plunged into a teaching career and was immediately loved by her students. She seemed poised for a life of greatness in teaching and service to others, when small anomalies began to occur. An accident here, a memory lapse there, frustrations that could not be explained away. After a seemingly endless battery of medical tests and inconclusive results, Emory University Hospital diagnosed the 26-year-old Ms. Gaddis with Creutzfeldt-Jakob disease, a fatal degenerative brain condition so rare it strikes fewer than one in a hundred million young people. But, what if you are that one?
For the sixteen months between the onset of her symptoms and her death, Megan bore up with startling grace, while her family struggled to find meaning in this tragedy. Megan's family was inundated with offers of help, prayers, requests for news, and sympathy. In response, Megan's mother Marcia began publishing an on-line journal. The stream of writing that resulted went beyond Megan's failing health, to chronicle a family's thorny path from suffering and loss to transcendence and deeper faith. That chronicle forms the basis for When God Comes Near: The resulting tapestry provides insights--both personal and universal--into questions that have challenged people of faith for generations.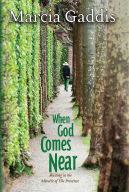 Why does a loving and all powerful God allow suffering/ Why is one person afflicted and another not? Why am I chosen to suffer?
In the telling of her family's story and her community's response, Marcia Gaddis weaves scripture, her daughter's diary, literature, and her own poetic revelations into a narrative of great scope.
About the author: Marcia Gaddis's inspirational lecture series When God Comes Near--Waiting in the Miracle of His Presence has brought hope and inspiration to thousands of people. Many fans follow her writing on The Olive Branch at Marcia Gaddis . Her writing has appeared in the Creutzfeldt-Jakob Disease newsletter. She lives in Atlanta with her family. When God Comes Near is her first book.



Comments anyone?

If you would like to comment or have questions about this article, email me vmoss@livingwaterfiction.com






---
Blog Archives
Animal Articles
Berry College Articles
Book Reviews
Civil War Articles
Elvis Trivia
Emily Sue Harvey's Books
Fish
Flower Articles
Holiday Articles
Inspirational Articles
Military Articles
Music Articles
Places
Poetry Articles
Recipes
Tootie Trails and Travails
Writing Articles
Rendezvous With Destiny
---
-- Welcome -- About Me -- Blog -- Speaker Topics -- Fiction -- Non-Fiction -- Young Adult -- Kids -- Inspirational -- Awards --

---
-- View -- Memoir -- Flowers -- Tea Time -- Photos -- Poetry -- Faq -- Links -- My Garden -- Bookstore -- General Store --
---
Contact Information