~ Vicki Moss's Blog ~


---
-- Welcome -- About Me -- Blog -- Speaker Topics -- Fiction -- Non-Fiction -- Young Adult -- Kids -- Inspirational -- Awards --

---
-- View -- Memoir -- Flowers -- Tea Time -- Photos -- Poetry -- Faq -- Links -- My Garden -- Bookstore -- General Store --
---







Scroll down to the bottom for archived articles



---

Posted January 20, 2012



WELCOME TO THE SMELLS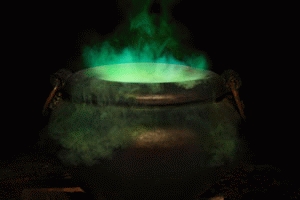 When writing a historical novel set in medieval times, what must one know? Only women of the lower classes trudged through forests alone. They were fair game to any man, beast, fairy or witch who flew by on a broom. Noble women or women of the emerging middle class were accompanied by fathers, husbands, servants, or all three. And no one was immune to scrofula, the plague, and burning at the stake.
So where do you look when doing research? Tax rolls, parish registers, and grave yards. Some details are recorded on grave stones.
But if you're going to learn about pronomial inflections and vowel shifts, you also need to learn about language, customs, money, and table manners. In medieval times, they didn't use plates. They used manchets--pieces of bread with their food piled atop. When they finished eating their meat and the juices had soaked through the planks of bread, they broke their manchets into pieces and ate them, sort of like when you eat soup at Panera Bread and then eat the inside of the softened soup bowl. Note: "When I go to Panera, I'm medievaling it."
It helps if you know Church Latin, Norman French, and Old German, in addition to Middle English. But if you don't, it might help to know how to spin with a spindle or when the spinning wheel was invented. Knowing how to ride a horse helps so you can describe the withers of a horse. Knowing withers from a hock is a plus. Also, it's good to know how to treat open sores and infected wounds, and how to lay a body out on top of a door that's been removed from its hinges to serve as a burial board -- all interesting tidbits to make your story authentic.
And what was the average life expectancy in 1300 A.D.? If you said 38 then you're on your way to writing a novel that takes place during medieval times when ground dragging cloaks were lined with either rabbit fur or ermine, fair hair was held back with a fillet, and kirtle sleeves were long and nearly covered the hands. Of course rape was prevalent whether you were of the higher classes or a peasant encountering a knight returning from the crusades. However, if your heroine is of the poorer class, is she at least of some value knowing how to embroider or milk a cow?
The downside? Did I mention bad teeth, halitosis, swollen gums, and pain? Lots of pain! Oy!
Also, you need to know how to kill some of your characters off with blood poisoning and how to describe the smells of excrement, bad meat, and decomposition. Foul and putrid are good descriptive words.
Welcome to the smells of the fourteenth century.


Comments anyone?


If you would like to comment or have questions about this article, email me vmoss@livingwaterfiction.com




---
Blog Archives
Animal Articles
Berry College Articles
Book Reviews
Civil War Articles
Elvis Trivia
Fish
Flower Articles
Holiday Articles
Inspirational Articles
Military Articles
Music Articles
Places
Poetry Articles
Recipes
Tootie Trails and Travails
Writing Articles
Rendezvous With Destiny
---
-- Welcome -- About Me -- Blog -- Speaker Topics -- Fiction -- Non-Fiction -- Young Adult -- Kids -- Inspirational -- Awards --

---
-- View -- Memoir -- Flowers -- Tea Time -- Photos -- Poetry -- Faq -- Links -- My Garden -- Bookstore -- General Store --
---
Contact Information