~ Vicki's Blog ~


---
-- Welcome -- About Me -- Fiction -- Non-Fiction -- Poetry -- Inspirational -- Young Adult -- Kids -- Awards --

---
-- View -- Memoir -- My Garden -- Flowers -- Tea Time -- Photos -- Faq -- Blog -- Store -- Links --
---
Posted November 23, 2009




THE THANKSGIVING DAY D.C. WENT ROGUE
Photography by Kathy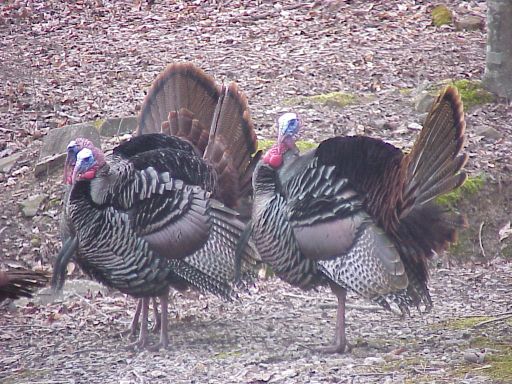 Unlike the domesticated turkeys I showcased in my prior blog called "Turkey Time In Tennessee," these are the kind of wild turkeys the pilgrims spotted when they were trying to scrounge up Thanksgiving dinner.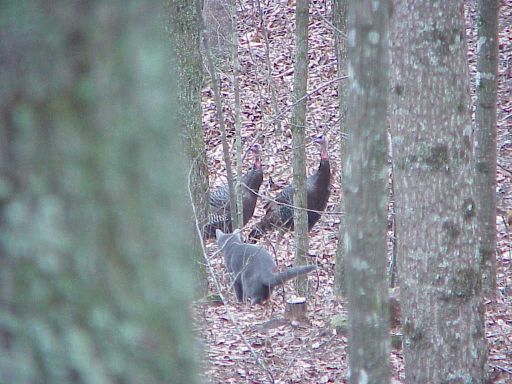 Unfortunately, they hadn't yet trained their cats to bring in the wild game and they depended on the Native Americans to do their hunting for them.



In the South, we train our cats to hunt. It helps if you can adopt a cat that thinks he's a panther. Once D.C. (short for devil cat) was trained, he could drag in just about anything. Look closely though. About here, he erred, thinking that thin sapling promised good cover. He had to chase those birds over into Meigs County before he could nab one.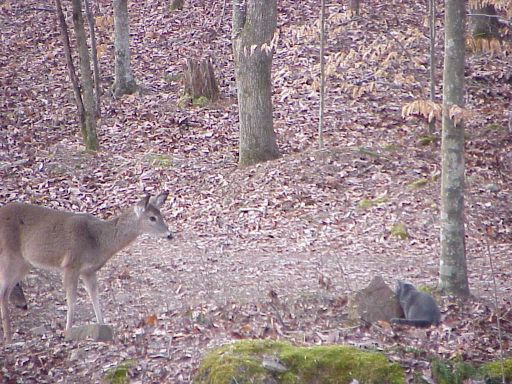 Notice how D.C.'s hunting skills have improved and he's taking advantage of rock cover. He eventually learned how to "freeze," hold his breath, stop purring, all while pretending he was a stump. That was the Thanksgiving day D.C. went rogue.
We've put fresh deer meat on the menu for Christmas. But this one looks a little too much like Bambi. Oh well, the menu can be changed. Boar hog sausage balls are pretty tasty.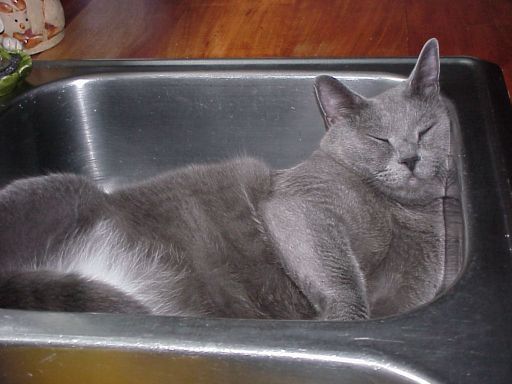 After a nap, we'll have to send D.C. out again for bear. One was spotted above the spring just shy of the gap 'round about high noon. Reckon right now, D.C.'s one tired puss. We've been training him to catch fish and hoping he'll be good at it so we can change his initials to J.C. And no, I'm not being sacrilegious. J.C. also stands for Jack-of-all-trades Cat.



We hope everyone enjoys a wonderful Thanksgiving. Don't forget to give thanks and ask God to bless your turk-bird along with the work of your hands and the desires of your hearts as we approach the holidays. Though times are so hard right now for so many, Jesus instructed us not to worry. He knows our troubles. If we believe in Him, he will provide so don't forget to count your blessings.

"And Jesus directed the people to sit down on the grass. Taking the five loaves and the two fish and looking up to heaven, He gave thanks and broke the loaves." Matt 14:19a






---
-- Welcome -- About Me -- Fiction -- Non-Fiction -- Poetry -- Inspirational -- Young Adult -- Kids -- Awards --

---
-- View -- Memoir -- My Garden -- Flowers -- Tea Time -- Photos -- Faq -- Blog -- Store -- Links --
---
Contact Information