~ Vicki Moss's Blog ~


---
-- Welcome -- About Me -- Blog -- Speaker Topics -- Fiction -- Non-Fiction -- Young Adult -- Kids -- Inspirational -- Awards --

---
-- View -- Memoir -- Flowers -- Tea Time -- Photos -- Poetry -- Faq -- Links -- My Garden -- Bookstore -- General Store --
---







Scroll down to the bottom for archived articles



---

Posted February 21, 2012



PRESIDENTS' DAY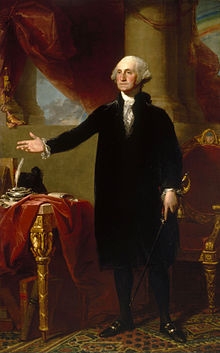 Sorry this post is late. And yes, I forgot it was Presidents' Day last Monday. I was driving down the interstate thinking, Why is there so much traffic today? Is the president in town? That did happen years ago when President Bush flew into the city and streets were blocked off and I was trying my best to navigate back roads to get to the downtown library for research. Bumper to bumper.
So, when I finally managed to ask someone what was going on, I was told it was President's Day. I immediately thought of President Washington, one of our founding fathers. I'd just recently discovered that when our nation was formed and the first president was elected, President Washington traveled to New York City and prayed with others in the small church located close to Ground Zero -- the church that made it through the chaos pretty much unscathed.
What made Washington so special? Not only was he a determined man and a cut above the majority of the rest because he could lead men on the battlefield and never waver, he was a praying man who believed in this country that was founded on Christianity. And, when the 1st United States Congress voted to pay him a $25,000 a year salary--a large sum in 1789--Washington declined the salary since he valued his image as a selfless public servant. However, at the urging of Congress, he made the decision to accept the payment, to avoid setting a precedent whereby the presidency would be perceived as limited only to independently wealthy individuals who could serve without any salary.
WOWZA! It's hard to believe that now because it does take so much money to join the presidential race.
Today, is it about who has the most money wins? Or is it about who really wants this country to survive?
What we need is another George Washington!


Comments anyone?


If you would like to comment or have questions about this article, email me vmoss@livingwaterfiction.com




---
Blog Archives
Animal Articles
Berry College Articles
Book Reviews
Civil War Articles
Elvis Trivia
Fish
Flower Articles
Holiday Articles
Inspirational Articles
Military Articles
Music Articles
Places
Poetry Articles
Recipes
Tootie Trails and Travails
Writing Articles
Rendezvous With Destiny
---
-- Welcome -- About Me -- Blog -- Speaker Topics -- Fiction -- Non-Fiction -- Young Adult -- Kids -- Inspirational -- Awards --

---
-- View -- Memoir -- Flowers -- Tea Time -- Photos -- Poetry -- Faq -- Links -- My Garden -- Bookstore -- General Store --
---
Contact Information