~ Vicki's Blog ~


---
-- Welcome -- About Me -- Blog -- Speaker Topics -- Fiction -- Non-Fiction -- Young Adult -- Kids -- Inspirational -- Awards --

---
-- View -- Memoir -- Flowers -- Tea Time -- Photos -- Poetry -- Faq -- Links -- My Garden -- Store -- General Store --
---
Posted September 30, 2009




A MAGICAL SOUTHERN PLACE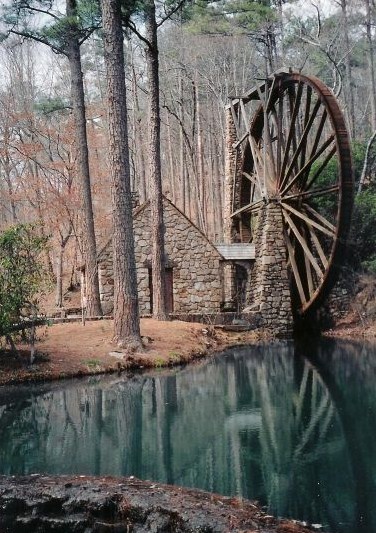 There is a magical place located in the South. It's called Berry College. I'm so fortunate to have been asked to present my stories there for the last two Southern Women Writers Conferences, this year's story titled "Southern Fishing."

Located half-way between Atlanta, GA and Chattanooga, TN, Berry College is a 26,000 - acre campus, one of the world's largest.
In the beginning, Martha opened the school for boys. The year was 1902. The South had been defeated by the Union army during the United States Civil War and forty years later, the Appalachian people were still starving, not having recovered from the Lost Cause and General Sherman's scorched earth policy. Born in 1865, the last year of the war, Martha Berry later rode alongside her father in their horse drawn buggy to try to help feed the poor as best they could by distributing flour, sugar, and other staples.

As a small child, Martha loved the poor mountain folk so much, she selflessly dedicated her entire life to educating them.
Some boys trekked miles to arrive at Mount Berry, Georgia located at the foot of Lavender Mountain. One was a seven-year-old boy leading a pig for payment.

I'll be blogging again about this magical place. Keep coming back to find out more about southern Appalachia, Berry College, and what one spunky woman achieved by depending on the power of prayer.








---
-- Welcome -- About Me -- Blog -- Speaker Topics -- Fiction -- Non-Fiction -- Young Adult -- Kids -- Inspirational -- Awards --

---
-- View -- Memoir -- Flowers -- Tea Time -- Photos -- Poetry -- Faq -- Links -- My Garden -- Store -- General Store --
---
Contact Information